'Strictly Business' is offering tailored Premium Management Support services to provide efficiency to the administration of your business and relieve you from important, yet time-consuming tasks and obligations. You can concentrate on what really matters: the development and success of your business.
How can I support you? Services I am offering: 
Executive Management Support: gateway and gatekeeper with helicopter view, creating win-win situations for the executive and their teams
Sales Management Support: support from first customer contact to offer submission and after-sales including reportings etc.
Finance Support: reporting, budgeting, forecasting, accounting etc.
HR Support: re-organizations, recruiting, performance reviews, target setting etc.
Document Management: presentations, reports, translations etc.
Meeting Management: agenda, minutes, tracking of actions etc.
Project Management Office
Marketing & Communications Support: internal comms, website management, social media etc.
Event Management: internal as well as external events e.g. for customers
General Administration: calendar, travel, email etc.
Missing anything? I am happy to tailor my services to your specific requirements, too.
Let's speak to identify together how I can best support you and your business.
To connect with people in trust, so we can all thrive and live confidently.
Choosing what feels right: I cooperate with clients who fit with me and my business and viceversa.
Working with passion: I work with passion and engagement to relieve my clients efficiently from important, yet time-consuming tasks and obligations so they can concentrate on what really matters: the development and success of their business.
Seeing the big picture: I get involved with my clients and their requirements and am open for new ideas and challenges.
Acting ethically: I am acting with full transparency towards my clients while being totally discrete about their data and information.
Trusting my intuition: I am confident in what I do and my expertise so my clients can trust myself and in my discretion.
What My Customers Say About Me
"Ursula is a highly skilled management assistant with long-standing experience which allowed her to understand very quickly the business of Serapy and hence to support me effectively. She not only delivers on time and highest quality, but also articulates proactively her view offering always pragmatic solutions. I am very satisfied with our cooperation and it is my pleasure to recommend Ursula to anyone who requires excellent management support. I am looking forward to further working with her."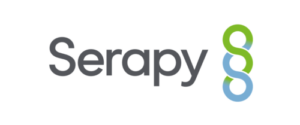 "Strictly Business is an excellent choice for providing Professional Conference Organizing support for IMA. Ursula is tech-savvy and has very good financial expertise what we would like to use for optimizing the way we work and developing our events to the next level. She also brings in her knowledge from the WA Alliance and their ways of working, as well as her experience with the IMA Finances as she is former Executive Treasurer and Executive Committee Member of IMA. We are very much looking forward to collaborating with her and her business for our international events."
info@strictlybusiness.me
+49 175 5732597
© Strictly Business – Premium Management Support